إذا كنت حاملاً، فستكونين على الأرجح مهتمة بمعرفة موعد ولادة طفلك. أجيبي فقط على السؤالين أدناه ودعينا نحسب تاريخ الولادة المتوقع.
متى بدأت آخر دورة حيض لكِ؟
مثال، : 02/12/2021
بصورة عامة، ما هي مدة دوراتك؟
لقياس مدة دورة الحيض، احسبي من يوم بداية الدورة حتى اليوم الذي يسبق بداية الدورة التالية. إذا لم تكوني متأكدة، فستفترض الحاسبة المدة النموذجية التي تبلغ 28 يومًا.
من المحتمل أن يولد طفلك في أو قرابة*
*Only your physician can accurately determine your due date or the date of your conception based on his/her knowledge of your complete medical condition.
---
ما هي المدة التي انقضت من فترة حملك؟
بإمكان اختبار الحمل Clearblue Digital المزود بمؤشر الحمل أن يخبرك بما إذا كنت حاملاً منذ أسبوع-أسبوعين، أو أسبوعين-ثلاثة أسابيع، أو أكثر من ثلاثة أسابيع.
إجابات من الخبراء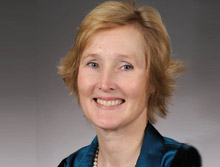 قراءة الأسئلة والأجوبة مع Caroline Overton